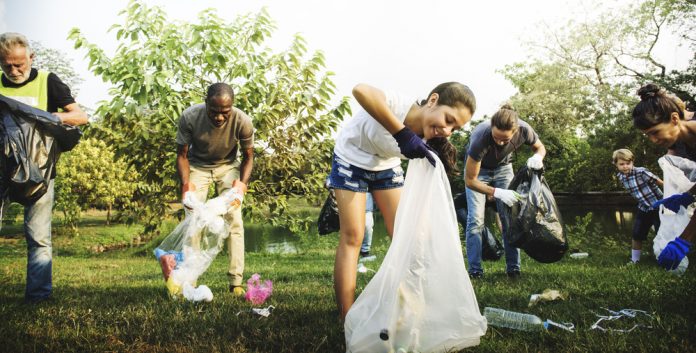 Community involvement should not be a mere option for business owners. Whether you have an online business or a traditional brick-and-mortar enterprise, taking part in community programs is a strong way to boost exposure and business visibility as you contribute your services and resources to meet community needs. Here are more reasons why your business should be involved in the local community.
You help the community grow
By giving back to the community, you take an active role in community development, help community members succeed, and help foster a deeper sense of unity. Small businesses, in particular, help create a close-knit community vibe that benefits not just the consumers but other small businesses as well. Deeper ties with customers and other businesses foster stronger community ties and this, in turn, can help build stronger consumer bases. This basically means that you help create a strong base of clients and customers for local businesses to draw upon.
Community involvement increases brand awareness
The most obvious reason why community involvement should be a priority in your list of business To-Dos is that it puts a human face to your business and brings it out there, where it is most visible to consumers. It makes your business visible, allows people to get to know your brand, product, or shop better, and helps you create a reliable, trustworthy, and generous business image.
Community involvement can give you a leg up over the competition
Community involvement can make your business a more favorable option over larger, impersonal competitors because customers like to deal with people they know and trust. By taking an active role in community development, you distinguish yourself from other businesses because you take on the community as part of your identity. Customers look at the degree of community involvement when deciding what products to buy and where to buy these products from. If you are a familiar fixture in the community, you establish yourself as the more trustworthy option. This is particularly true among mothers and millennial consumers.
Community involvement is good for employee morale
Community involvement can also help with employee satisfaction. Studies have shown employees are more likely to display higher satisfaction rates with their jobs if they know that they are working for a socially responsible enterprise. Higher satisfaction rates are more likely to lead to higher productivity and increased retention rates.
Businesses Leading by Example
Businesses big and small can do something to contribute to the community, whether it's by donating uniforms for the local softball team or setting up a scholarship fund for city scholars. For example, computing giant Dell gives back through different programs that support education such as Dell YouthConnect and the Dell Social Innovation Challenge. The company also has an established disaster relief program that helps communities affected by calamities all over the world.
Shoemaker Zappos donates to various organizations and at the same time pays employees for time off spent doing volunteer work.  LinkedIn has InDay, held one Friday each month where employees volunteer in local communities.
Giving back to the community through active involvement comes with many benefits, not just for the community but for your business and employees as well. Businesses that give back create scenarios where everyone benefits, especially if you give back in ways that fit your business values, culture and meet your employees' needs.
---
The Atlanta Small Business Network, from start-up to success, we are your go-to resource for small business news, expert advice, information, and event coverage.
While you're here, don't forget to subscribe to our email newsletter for all the latest business news know-how from Atlanta Small Business Network.