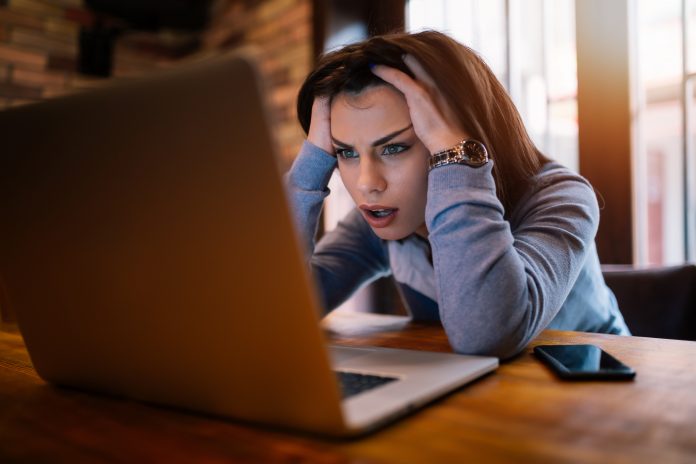 There are many things you can do right when it comes to digital marketing. In fact, this is what most articles discuss. Nevertheless, it is easy also to make mistakes when it comes to reaching your audience on digital channels. From picking the right audience to developing a sales funnel strategy, there is a lot that can go wrong. Today, it's time to highlight the common marketing mistakes many make when creating a digital strategy. 
Check out our list of seven costly errors you don't want to make during your next digital marketing campaign. 
Not Knowing Who Your Audience Is 
How can you develop messaging and promotions for people you don't know? The last thing you want to do as a digital marketer is to market to people you don't understand. It may be tempting to jump right in and start tweeting, sending out emails, or putting together a campaign. However, digital marketing is all about communication, and you want to ensure that you have the right messaging. Therefore, many of the early steps of your digital marketing campaign is gathering as much information as you can. This step will mean creating avatars or consumer profiles, conducting surveys, and holding focus groups. 
Failing to Use Landing Pages 
If you want your constituents to do something, you have to make the ask clearly. This step is where the idea of a call-to-action (CTA) comes from. However, what happens after you make the ask? What is the next step? You need to give your audience somewhere to go so they can learn about what you are asking and give you the information you need to get them involved. This is the purpose of a landing page. Landing pages are the least popular sign-up form, but they have the most conversions: 23 percent. Landing pages can capture the information you need while engaging your audience to be involved with your CTA. So, don't forget to use them. 
Not Optimizing Your Content for Voice Search 
From the Echo Dot to the Google Home, many consumers are purchasing devices that allow them to search for content and products using their voice. According to PwC, 65 percent of 25 to 49-year-olds speak to their voice-enabled devices at least once a day. As a result, your content should be optimized to be searched using voice. Many times, consumers search for things using a collection of keywords or in the form of questions. Ultimately, your content needs to be organized and written to ensure these inquiries are picked up by these devices. 
Not Personalizing Your Emails
Personalization has become the new differentiating factor between competitors. Companies that have figured out how to personalize their messaging and resonate with consumer needs are winning out. This trend especially applies to email marketing. Personalized emails typically have higher open rates, and this is likely the result of segmentation. According to Mailchimp, segmented emails have an open rate that is 14.32 percent higher than non-segmented campaigns. If you want your audience to interact with your emails and potentially click through a promotional link, customizing the message based on their preferences and buying habits is key. 
Not Taking Mobile Website Design Seriously 
As of 2017, mobile web traffic has accounted for half of the global web traffic. It cannot be stated enough how important it is to make sure your mobile website is responsive, quick loading, and easy-to-navigate. Your customers are not always going to view your site on a desktop or even a laptop computer. Consequently, your mobile website has to convey all the necessary messaging and make it easy to get your customer base to do what you ask them to do. Failure to do so will make it challenging to capture the engagement of your audience. 
Failing to Create a Sales Funnel Strategy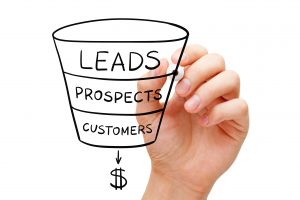 A sales funnel represents the various touch points customers have with your brand. This process can start with the first social media post they see and lead to them clicking the CTA button to head to your e-commerce page. Your goal is to guide your customers from awareness to the final purchase. These steps require you to identify the digital channels driving them through the funnel to make conversions. Understanding how your customers are making it from point A to Z will help you create sharper content that motivates more of your audience to do the same. 
Forgetting About Video 
You may have shied away from video marketing for several reasons. You may think producing video is too expensive. You also may not trust that you can produce something of quality. Today, creating engaging branded videos doesn't have to involve costly software and studio time. You can use your smartphones to capture video, and free apps to edit them down. Eighty-seven percent of video marketers say that video has increased the traffic to their websites. With platforms like YouTube becoming the second-largest search engine, more consumers want to receive information in the form of video. So don't leave it out of your marketing strategies. 
Understanding the Mistakes Can Help You Avoid Them 
Again, digital marketing is about what you don't do, just as it's about what you do. You want to start identifying the shortcomings your current strategy has so that you can develop solutions. The list of marketing mistakes above can put you on the path to understand what works and what doesn't. From there, you can build strategies that can overcome these errors so you can rise above the competition and capture your audience's attention and engagement long-term. 
---
The Atlanta Small Business Network, from start-up to success, we are your go-to resource for small business news, expert advice, information, and event coverage.
Follow us on Facebook here and stay up to date or catch-up on all our podcasts on demand.
While you're here, don't forget to subscribe to our email newsletter for all the latest business news know-how from Atlanta Small Business Network.