As an entrepreneur, you need to be dynamic and self-motivated. You can't rely on someone else to make things happen; your success or failure is all on you.
Unfortunately, it's human nature to procrastinate and put off necessary tasks that seem unpleasant or painful. It's a rare person indeed who runs at 100% motivation at all times.
However, the mark of a successful entrepreneur is the ability to overcome this inertia and get the difficult things done, even when it's the last thing they want to do. Here are five ways of doing precisely that.

1) Inject a Sense of Importance
If a task doesn't seem urgent or important, it's easier to push it to the back of your mind. But if a task isn't necessary, why's it on your list in the first place?
You can create a sense of urgency by setting yourself a deadline for completion, but unless there are real consequences for overshooting, it's unlikely to provide too much motivation for long.
Instead, create importance by linking this small, seemingly mundane task with something far more significant. What opportunities does completing this work open up? How will finishing it affect the more essential items on your list? How does this immediate job move you closer to your long-term aims? If you have no answers to these questions, then maybe the task isn't necessarily crucial after all.
2) Overcome Analysis Paralysis
Sometimes it's difficult to see where to get started on a large or complicated project. You can spend so much time trying to work out a way forward that the whole idea becomes overwhelming.
Leap this barrier by breaking a large task down into intermediate steps that you can achieve relatively easily. But be careful not let this planning stage take over and become an exercise in work avoidance. At some point, you need to start the engines even if you don't have the journey wholly planned out.
3) Don't Be Scared to Fail
Occasionally, a task is daunting because you're not sure if you're really up to it. Even the most confident entrepreneurs can have moments of doubt and fall prey to a fear of failure.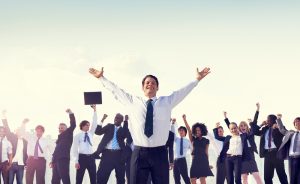 The key to beating this is to recognize that no effort ever gets wasted in an entrepreneurial career. Even if you do fail at a task (and you probably won't), then you're laying down the groundwork to take a second run at it in the future. It may be a cliche, but it is true that everything's a learning experience.
4) Remove Distractions
Entrepreneurs have a large amount of freedom in their working days, but that can come at an even more substantial cost. It's far too easy to be sidetracked by online or offline distractions and then realize by the end of the day that you've achieved far less than you'd planned.
Make sure you have a working environment you can escape to when necessary, where you'll be undisturbed and free to focus on your task list. You don't need to imprison yourself there when things are running smoothly, but ensure you have the emergency option when inertia has you in its grip.
When you're in a place with no distractions available, procrastination can often be more trouble than it's worth.
5) Just Get Moving
Sometimes, the only way to get yourself moving is to actually start working on something. Even if it's a task not directly related to your to-do list, just getting your hands dirty with work can build up momentum.
Ideally, choose a task that's related to the one you're putting off; one that will act as useful preparation or combine to produce a better result. However, the main thing is to break your inactivity by getting moving doing anything productive at all.
If you want the life of an entrepreneur, you need to excel in what you do. But that doesn't just mean being talented, creative, and driven. You'll also need to overcome the natural procrastination that holds most people back. Thankfully, by approaching the problem with a clear mind, it's an entirely possible task that anyone can complete.