According to Georgia.org, there are over 780,000 registered small businesses as of June 1, 2018. Aspiring entrepreneurs realize that Georgia is a favorable location to start businesses. However, it is not just the laws, higher education institutions, and reasonable cost of living that make Georgia a premier place for small business owners; the state's resources are also pivotal in creating an ecosystem that encourages entrepreneurship. If you are in the process of starting a business or thinking about forging on the journey here are seven state government resources to get you started.

This site is perfect for those who have a dream of starting a business but are not sure where to start. The Georgia chapter of the SBA links to a learning center that includes free courses on writing a business plan, understanding legal requirements, and even tips to market businesses on social media. If you are starting out, this is an excellent place to begin gaining knowledge on starting a business.
Another resource created through the partnership of the SBA and Georgia state government is the SCORE Business Mentorship program. The SCORE Association is a nonprofit organization supported by the SBA that allows business owners to volunteer as mentors and guides for aspiring entrepreneurs. Individuals can meet with volunteers virtually or at the local SCORE office in their city.
The Georgia Chamber of Commerce is a powerful resource for business owners whether they manage a small storefront or large corporation. The Chamber focuses on statewide issues that impact the business community of the state. Business owners who are members can participate in networking events where they can meet other entrepreneurs as well as attend business educational sessions held by The Chamber's Small Business Advisory Council. The Chamber also advocates for state business owners on a federal level, and actively attracts business investors through discounts and offers. To keep an eye on Georgia business trends, and potentially meet your next client, investor, or partner, the Georgia Chamber of Commerce is worth a look.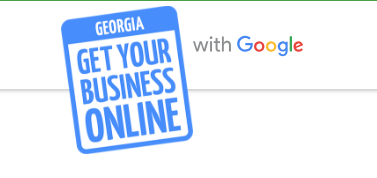 GYBO is a collaboration between the state of Georgia, local business associations, and Google. Staff from the famed search engine hold free workshops to teach business owners how to build mobile-friendly sites and effectively market their business online. The group is holding upcoming seminars in Atlanta, Lawrenceville, and Sandy Springs. There are also online lessons for those who cannot make it to a physical location.
Sometimes you just need a simple question answered without needing to speak with anyone. The Georgia Small Business FAQ site addresses fundamental questions business owners are likely to have as they embark on the path to starting their business. The section discusses issues such as incorporation, choosing a legal business structure, small business insurance, acquiring small business loans and grants, and many other common obstacles faced by small business owners. This is an excellent resource to use in combination with the Georgia SBA Chapter Learning Center.
The GMSDC is a state government small business development organization aimed at helping minority entrepreneurs. The organization works to build relationships between entrepreneurs, corporations, and other state governments who need the services of those certified. Members can participate in networking events, attend educational programs that address ways to optimize their business success and gain certification as a minority business enterprise.
The GWBC partners with state governments in Georgia, North Carolina, and South Carolina. Much like the GMSDC, the GWBC offers women who own small businesses educational programs and opportunities to network with larger corporations who may need their services. Business owners can also become certified to be included on the supplier list of large companies like BMW, Georgia Power, Coca-Cola, and UPS.
The Georgia Department of Economic Development has a Supplier Match program that connects Georgia-based companies to those who need supplier services. It is a way to market Georgia small businesses, and also give these enterprises the opportunity to attain more affordable services from other companies operating within the state.
Final Thoughts
The state's ecosystem is favorable for entrepreneurs. Not only does the city offer favorable tax laws for companies, but it also provides tangible resources that educate them while marketing their services. It is encouraging to see that the state is not afraid to partner with private businesses (like Google) to bring innovative solutions to today's business owner. If state government continues to provide resources such as these, then small business owners should be well on their way to continued success.